ISKA Europe archive
Category: Allgemein
1. September 2017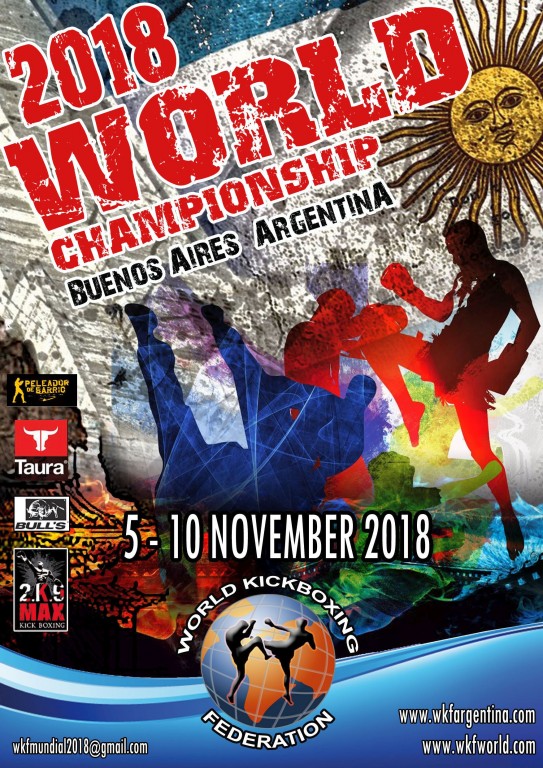 After few meetings our board of directors in last months, our ISKA EUROPE federation agreed to support WKF Head office and the upcoming World Championships in , November 5th to 10th.

See you there !
For any requests send just your mail
15. August 2017
Dear friends in sport,
WKF ARGENTINA is putting all the team's energies into the preparation for this upcoming championship, so that everything that is being offered in this great event becomes a flawless reality.
Each athlete, nonstop but at their own pace, goes around the world seeking in  different places for new sportive experiences that will allow them to reach a personal fulfilment.  Because of this, our organization, wishes to  deliver an opportunity to those who are looking for this sort of experiences and achievements.
We look forward to having every country from the WKF family -from competitors to professors, judges, trainers and athlete's families- joining in this intense competition, seizing as well the opportunity to meet our local landscapes and incredible sightseeing places of our beautiful country, given the favourable exchange rate of our currency.
Our organization is deeply submerged in addressing the best in us to provide you with a great proposal as this next Championship in Argentina is aiming to be,  focusing on creating a joyful space to bind, making the experience an unforgettable collective experience along together with all of our brothers from foreign lands.
We are looking forward to receiving  you in Buenos Aires, Argentina.
Sincerely yours,
Carlos Suarez
Organizing Committee and WKF Argentina Representative
South American Division
6. August 2017
Register your referees as well

International referees are welcome

WKF AUSTRIA president Mr. Gerald DITTRICH announce proudly the next
DEADLINE FOR REGISTRATION MAY 04th
This event is like in the last 27 Years open for all teams, clubs and federations.
Kickboxclub Innsbruck welcomes you !
Your team can compete in 14 form divisions, semi contact, light contact and K-1 rules.
Cash price for Semi contact Grand Champion.
All rules for amateur events here to down load.
WKF licensed international referees are very welcome. Photos here
The City Innsbruck welcomes you, the invitation in English language is here, in Deutscher Sprache hier. Registration FIGHT and FORMS
12. Juni 2017
On request of real WKF HEAD OFFICE we post following statement:
In the past several peoples received funny and harassing E-mails from our former member Mr. Robert W. in Sydney.
Without our permission he is still using our WKF contacts to pretend to be still member in WKF.
Because of this bad and criminal behaviour we must delete all his fighters from our World ranking. All his former fighters and Champions feel free to contact our WKF head office.
Just to make it very clear one more time and to avoid any further embarrassing mails again:
Robert W. is NOT MORE MEMBER in WKF, because of his criminal behaviour and other reasons!

Because of the dismissal of our former Australian member the General assembly vote for Mr. Hans ROMANOWSKI / Brasil as new WKF General Secretary.
Everything should be doubtless and clear now. Sorry for the inconvenience !!!
Our ISKA EUROPE head office confirm,
that Mr. Fritz EXENBERGER never was fired from ISKA
Our still existing ISKA EUROPE federation,
founded and official registered by Austrian authorities
in Vienna, Austria, on July 25th, 2006
has finished the co-operation with ISKA in Usa, that´s it !

25. Mai 2017
At the last World Congress in Andria in 2016, a change of rule was made at the request of several state presidents.
The IRC has adopted the rule change and now it is official after the European Championship in Greece.

The rule changes are:
In the WKF Amateur Thai Boxing is fought with elbows and knees also to the head (!). Therefore elbow protectors are also obligatory from now on.
This means that also "spinning elbows" to head with eye contact are correct. Like jumped knees also to the head! The fighting time remains unchanged 3 × 2 minutes.
The application for changes to the MMA weight classes has not been granted, it remains as before.
The discipline CADETS in has been cancelled.
You can download the current competition rules as always free of charge from HERE !
Next WKF European Championships are in Baia Mare, promoter WKF ROMANIA and Mr. Florin MINA,
date 21st to 26th October 2019 !
15. Mai 2017
13. Mai 2017
WKF ARGENTINA  president Carlos SUAREZ is the host of the next World referee seminar 2018 on November 2nd.
This is the perfect weekend, just before the World Championships in Buenos Aires.
Registration deadline October 26th , 2018 !   Invitation is here !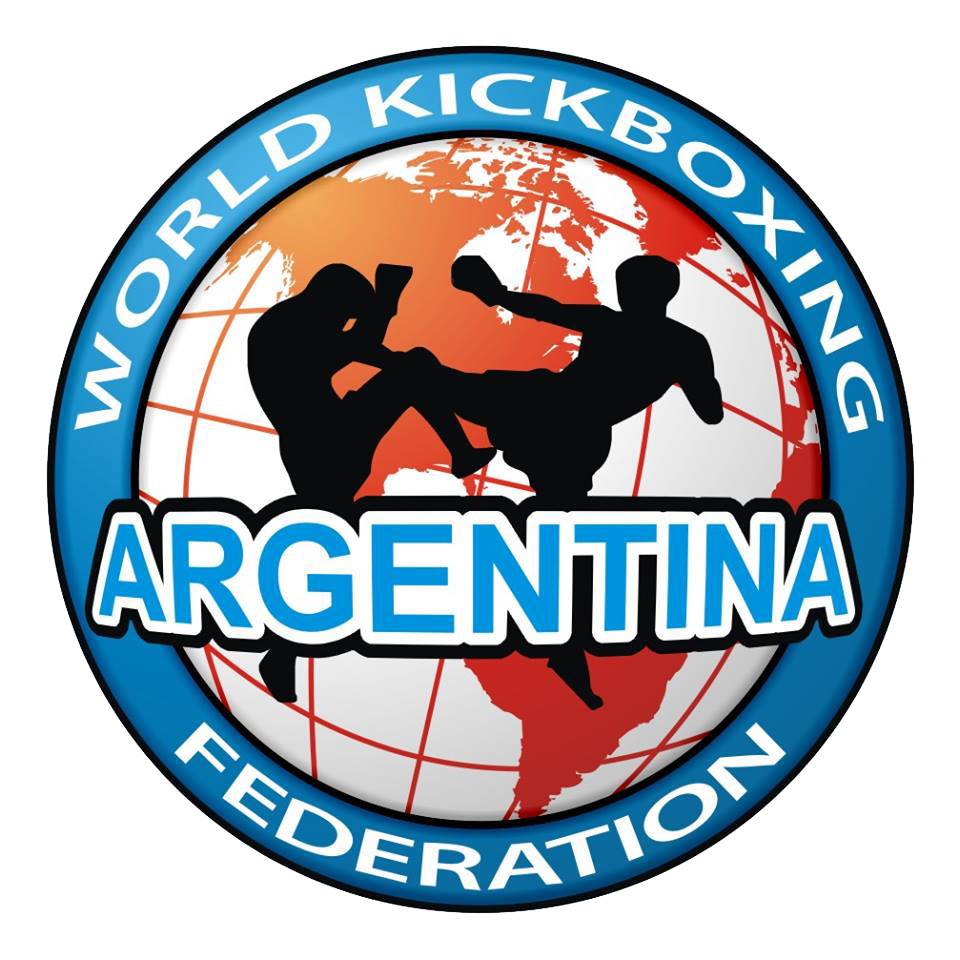 We got already many requests from our male / female referees and officials of 6 continents and we hope everybody who would need Visa start in time with Visa procedure. For details about the World seminar, Visa invitations, any requests about airport transfer, Hotel booking and more contact our WKF Argentina organising team Mr. Carlos SUAREZ by mail !
Our update WKF licensed referee list is here ! Photos from all our licensed referee are here in the gallery! All rule books in 4 languages and more free to down load here !
All International WKF referees, who not has attended the last seminars in Andria 2016 or Santorini 2017 must extend their license 2018 in Buenos Aires. The extended license is valid for three Years again.
Next World referee seminar in Romania 2019 before the upcoming European Championships !
Please remember: without valid WKF license you are not qualified for WKF events !
13. Mai 2017
WKF World Championships 2018
Buenos Aires welcomes the World !!!
15. Februar 2017
WE WANT YOU !
All European countries are invited in May 2017 to beautiful Island Santorini.
WKF European Championships 2017
SEE YOU IN SANTORINI 2017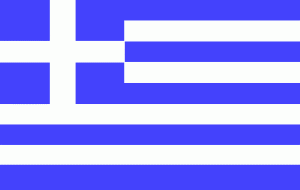 10. Februar 2017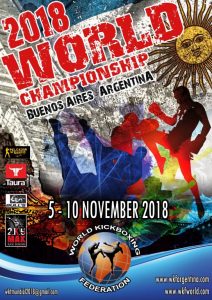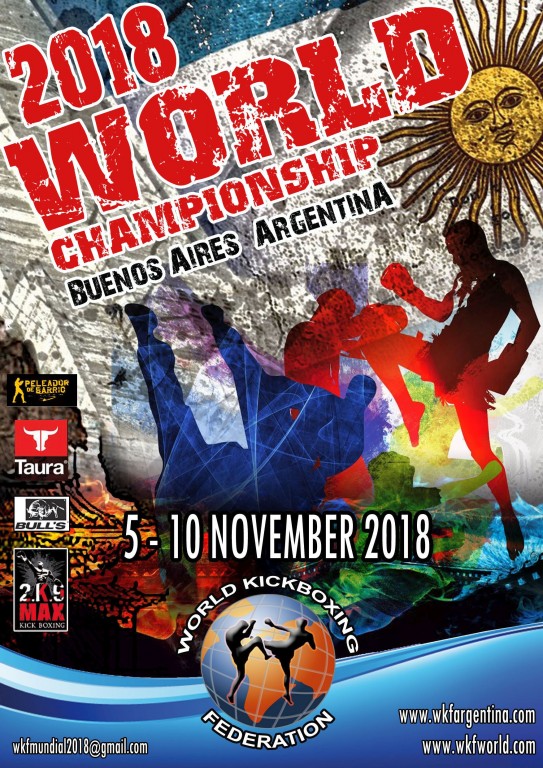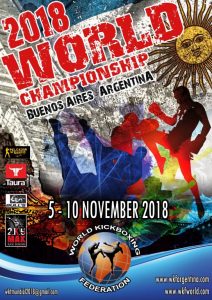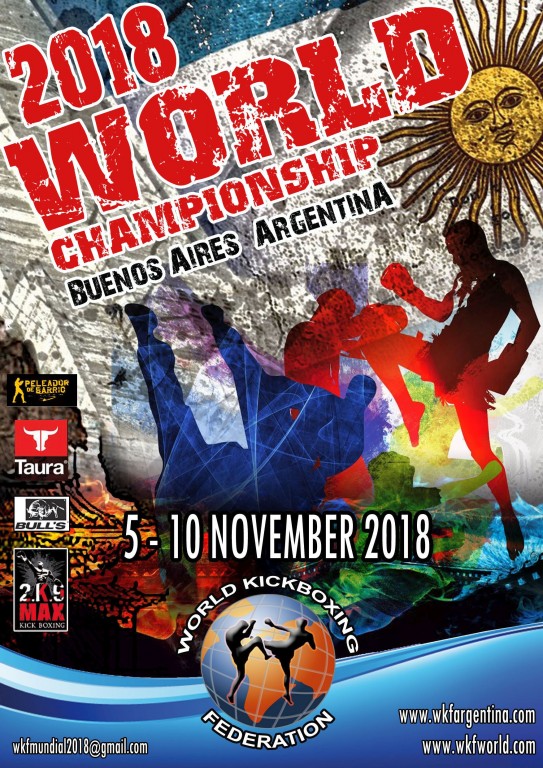 WKF
WORLD CHAMPIONSHIPS 2018
5th to 10th November in Argentina