Die WKF AUSTRIA hat es nun offiziell bestätigt:
Der Ladies  PRO-AM Europa Titelkampf in K-1 ist nun bei der "20. Night of Glory" am 22. Mai in Korneuburg bei Wien.
Der Kampf steht bereits gebucht in Heavyweight + 66 Kg / + 145 lbs auf der Weltrangliste!
Ladies Titelfights haben bei der "Night of Glory" Serie eine lange Tradition
Jeder der KICKBOXEN einmal richtig trainiert hat, weiß wie anstrengend ein echter Kampf ist ! Sicher nichts für "Internet Chammpions"
Volles Tempo technisch TOP Kicken und Boxen und das über 5 Runden mit vollem Kontakt. Das ist für alle Ladies eine besondere Herausforderung. Viele fühlen sich berufen, doch nur wenige sind auch wirklich qualifiziert!
Alexandra "GODZILLA" PETRE  (ゴジラ)  
Die Wienerin Alexandra PETRE vom "Octagon pro Gym" hat bei der letzten Europameisterschaft 2019 in Rumänien gleich vier mal Gold gewonnen. Im Februar 2020 hat sie in Polen auch den stark besetzten Europa Cup gewonnen. Dann wurde Petre auch 2020 wieder Österreichische Staatsmeisterin.
Ihr Kampfrekord heute: 13 Kämpfe, 11 Siege, davon 6 KO, 2 Niederlagen
Aus der Industriestadt Kremenchuk kommt die sehr erfahrene EMC Muay Thai Europameisterin und WTKA Weltmeisterin Alisa BAZHUKOVA / Аліса Леонідівна  Бажукова
Petre ist hoch motiviert, hat sie doch gegen die Ukrainerin BAZHUKOVA am 17. Oktober 2020 nach Punkten in der Ukraine knapp verloren. Das war erst ihre zweite Niederlage, daher will ihr Team einen klaren Sieg in Korneuburg!
WKF UKRAINE Präsident Mr. Alexey Nikolayevich KAZANTSEV / Олексій Миколайович Казанцев  hat den PRO-AM Europa Titelkampf bereits angenommen.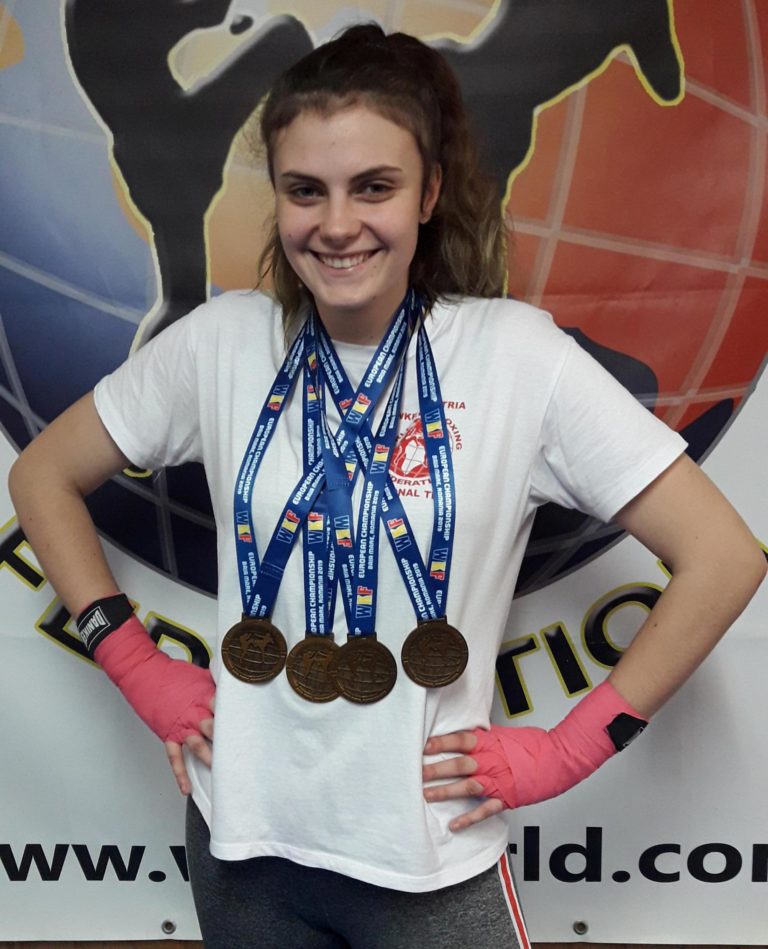 Weitere Ladiesfights stehen auf der heute vorläufigen Fight card. Auch noch für einen Ladies first fight – 48 Kg in K-1 für Veronika VALLETTOVA aus Wien gegen die junge Polin Dominika BORKOWSKA. Erstmals auch ein Ladies MMA fight !
Verbilligte Vorverkauf Tickets sind auch am Postweg erhältlich!
Die aktuelle FIGHTCARD  und mehr als 1.200 Fotos seit 2005 finden sie in der GALLERY