ISKA Europe archive
Date: September 2014
12. September 2014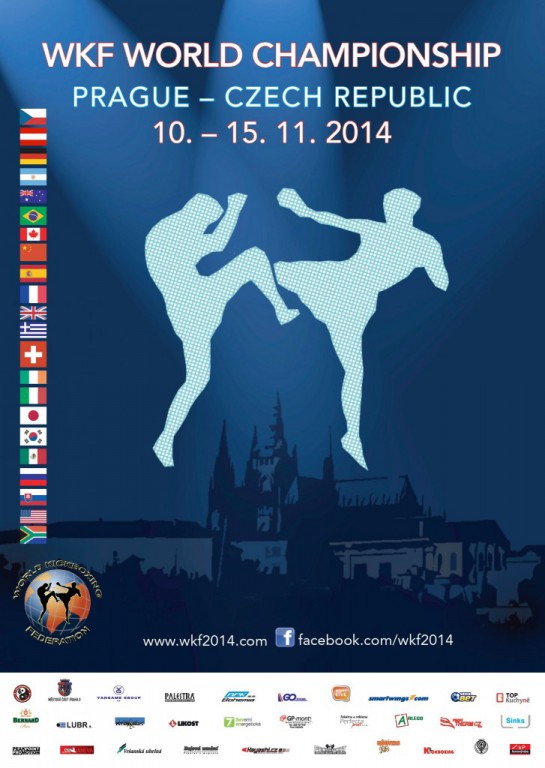 Here is the official poster of the amazing WKF World Championships in Prague, November 10.-15th.
WKF EUROPE head office confirmed today  62 countries from 6 continents.
The main web site for the WKF Amateur division is here !
Australia, Papua New Guinea, the Arabic World, South Africa, Kenya, Uganda, Ghana, India, Iran and many, many European Countries attend.
Send the list of your teams for FORMS and FIGHTING registration directly to WKF head office by mail

Your team can compete in 10 form divisions, Tatami sport like Semi contact, Light contact and kick-light. Ring sport full contact, lowkick, K-1 and Muay Thai. Plus MMA in the cage. Two fighters per weight/style are possible.
Following countries has already registered:
Austria 50 , Germany 62, Slovakia 55, Czech Republic 150, France 65, Ukraine 45, India 30, Ireland 70 and United Kingdom 150 …
 … and 50 more countries to go !!!
Send just your request to our office by mail.