WKF ROMANIA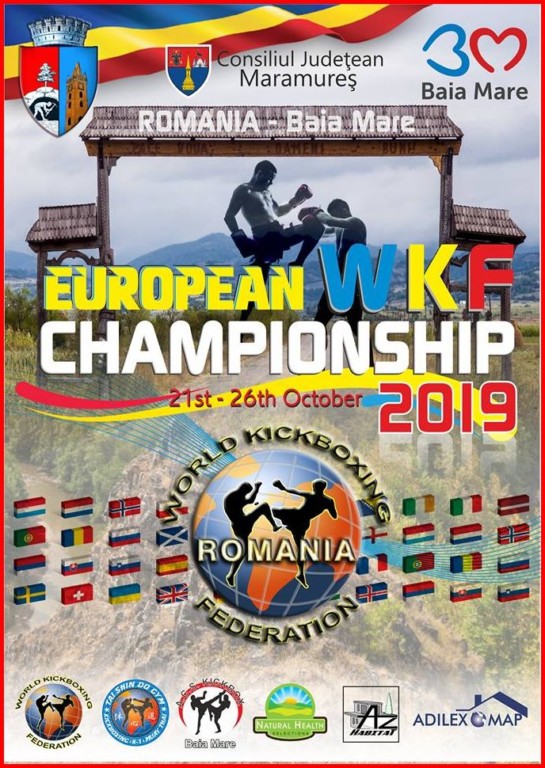 president Florin MINA announce next European Championship 2019 in Baia Mare.
In cooperation with our WKF EUROPE head office.
From October 21st to 26th our European WKF family meet 2019 in beautiful Romania.
Over 30 countries will participate and there will be matches from kids to juniors to seniors.
In the final day will be 12 fights with important and great fighters like 
Cristian "The Fastest" Milea
, Costin Mincu
and many others.
For full information, Hotel booking and more contact Mr. Florin MINA by mail.